Biesse presents E-vent: Digital in Action
---
19/06/2020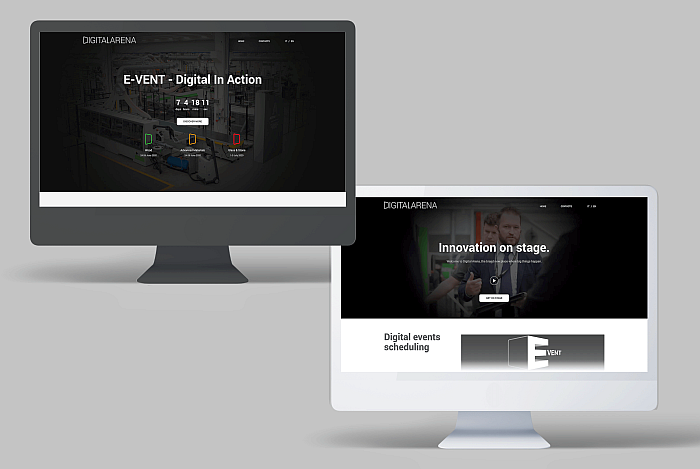 19.06.2020 E-vent: Digital In Action, a digital event by Biesse, scheduled for 24 to 26 June, offers a unique and innovative opportunity to learn about all the changes in the wood and advanced materials industries. Using an innovative digital platform that enables live demonstrations and educational webinars, Biesse will present important advances in technology, software and training activities. It is the fruit of continuous investments in innovation, research and development, and training.
Webinars and digital content
The first online edition of the event offers an innovative approach to training. Paired with live talks that underscore Biesse's role as an innovation accelerator in the wood and advanced materials sector, including in the current setting.
As part of the event, Biesse will offer a packed schedule of updates, provided through webinars and digital content. The virtual stage will host sessions about cutting, nesting, the housing sector, new scenarios for edgebanding, with in-depth information about the certification of antibacterial panels. And the role that advanced materials play in safety, thanks to the use of transparent materials.
Automaction and Smartaction
Main areas of emphasis will of course include Automaction and Smartaction. The are two concepts developed over the past few years to address the needs of large industrial facilities looking to boost manufacturing performance, in the first case. And meet the needs of medium and small businesses, in the second. The presentations will point out the advantages offered by digitalisation.
Biesse offers practical tools to help companies and operators restart their businesses, seizing on the advantages and opportunities offered by Industry 4.0. E-vent: Digital in Action will be a complete experience, a response to the updates and training our operators need, stated Federico Broccoli, Chief Commercial and Subsidiaries Officer Machinery and Tooling.
We have developed a new formula that allows us to keep contributing to our customers successes all over the world as we provide the highest level of support possible in terms of service and assistance. I would encourage all customers to make the most of this exciting opportunity and share in the Biesse experience with us. E-vent will include seminars and training courses dedicated to topics of interest for those who operate in the wood processing sector. Space will be given to new trends in design, hardware and materials, and tools, accompanied by personalised technical demonstrations with our machines, Broccoli stated in closing.
Digital site
We are facing a cultural shift that will impact our marketing strategies and the way we use communications channels, which is why we have revisited our strategy to better serve customers all over the world, stated Raphaël Prati, Corporate Marketing Communications Director. That's why we are launching the Digital Arena. It is a new online platform that will serve as a permanent repository for digital content made available for users from all over the world. A digital meeting place where one can go at any time to catch up on changes in the sector and rewatch all the videos made available.
The platform will serve as our digital site, a virtual Campus that is the digital equivalent of our real world showrooms and campuses. A place for customers to go when they want to learn more about the solutions we offer through our technological or internal tours, Prati continued. The Digital Arena is an interactive portal that will host digital events by Biesse, Intermac and Diamut. Visitors will be able log in and attend webinars and participate in live demos. It's a single digital location dedicated to wood, advanced materials, and the glass and stone processing industries. A place for inspirational content and for prompting dialogue and trading ideas, Prati explained in closing.
*For further information: www.biessegroup.com