Everything ready for Espacio Cocina-SICI 2019
---
Espacio Cocina-SICI 2019 trade fair meets next week 112 firms and international brands, that will showcase the latest innovations in furniture and kitchen equipment.
24.01.2019 Feria Valencia will host next week (28 th January to 1 February) the third edition of Espacio Cocina-SICI, which has established itself as the only trade fair platform held in Spain around this heterogeneous sector. Concurring with Cevisama, the event will host the offer 112 firms and brands mainly from Spain but also from countries, such as Germany, Austria, Belgium, U.S. France, Italy, Norway, Portugal and Sweden.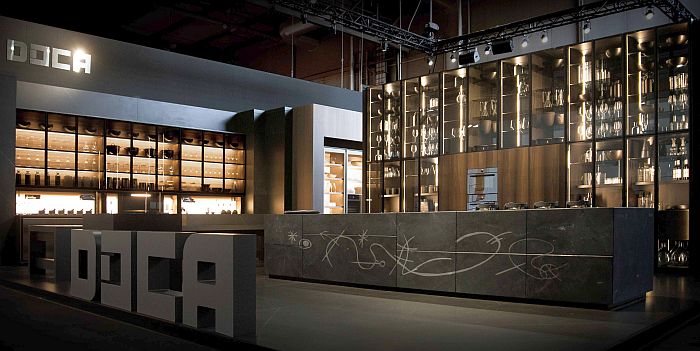 All of them will show up in more than 18.000 square meters of exhibition space, with the latest advances in the design of everything that makes up the kitchen equipment, from furniture to appliances, countertops, sinks, taps, illumination or software. These are sectors with high doses of innovation and are found in a moment of optimism, after growing 20% in production and a 6% exports in the last year, ccording to official data of the Asociación de Mobliliario de Cocina (AMC), the Spanish association of kitchen furniture manufacturers.
Furthermore, the show has scheduled a series of specialized technical seminars in different fields such as contract, building, distribution or new technology platforms, as well as meetings with interiors and kitchen design schools.
Near the market
It will not be the only novelty of this edition of Espacio Cocina-SICI. The event, within the sector strategy to approach the final consumer has launched the initiative Semana de la Cocina de Valencia (Valencia Kitchen Week) for, precisely, visualize the effort that the Spanish furniture industry and kitchen equipment is performing in recent years.
In this sense, on Friday 1 February, last day of the fair, Espacio Cocina-SICI 2019 also opens to the final consumer can see first hand all the novelties that exhibitors offer and that will soon be found in stores and authorized dealers.
The trade fair will open its doors next Monday to Friday in time 9 am to 6 pm except Friday, that will close at 8 pm.
*For further information: espaciococina.feriavalencia.com