Indaux furniture fittings, available on Amazon 
---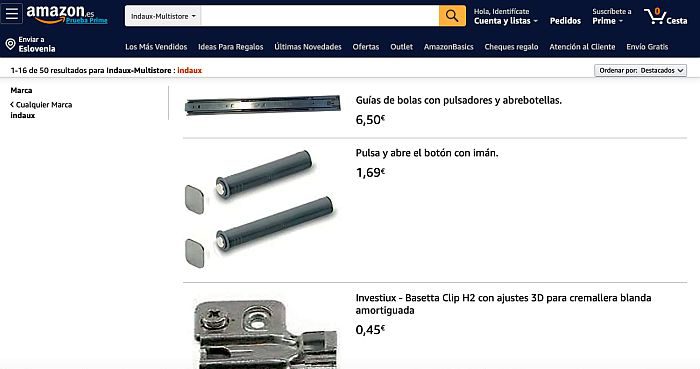 07.11.2019 Indaux products are now available on Amazon. This is the brand's first contact with eCommerce and is a strategic step to bridging the gap with the end consumer. The project is led by Ludovico Cantelmi, Indaux Area Manager Italy.
The Indaux Multistore Catalogue on Amazon includes Komplet and Cisne 45 Runners, Delta and gas Stays, Hinges, Soft Close Indamatic Dampers and Attraction Drawer Kits. To date the orders have come from: Italy 40%, France 30 %, Spain 20%, Germany 10%.
Simplicity and intelligence at the 11th SICAM Edition
Smart Simplicity is a way of being that identifies our organization: in our manufacturing processes, in the end product and in our team work. Simplicity and intelligence making people's lives more comfortable. Indaux's Smart Simplicity philosophy was present at each of the meetings held at 11th SICAM, resulting in good contacts and excellent perspectives for the future.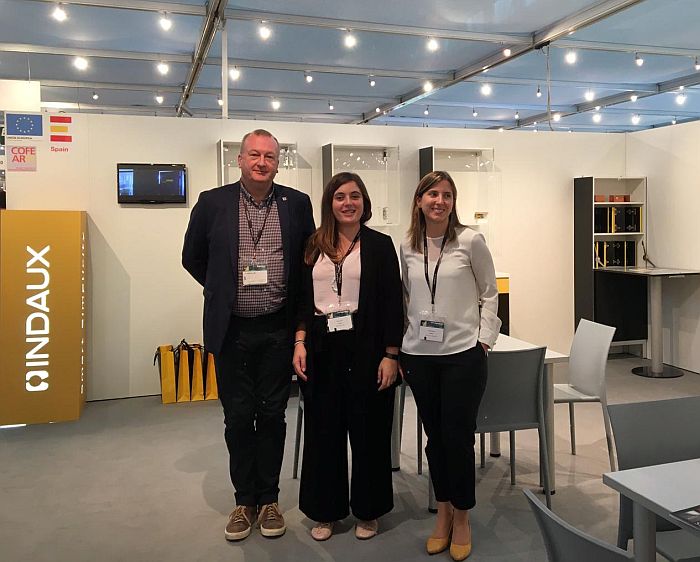 SICAM is a very industrial fair, where we receive visits from decision makers. It gives us the opportunity to provide quick, flexible, smart and simple solutions for the sector, says Mikel Arzallus, Marketing & Sales Director of Indaux.
Among the key solutions presented at Pordenone, were the Anti-Tilt Hangers: Traser 6, Traser 8, Scarpi 4; thus, the Komplet Full Extension 2.0 soft close Concealed Runner; Delta X3 lift for heavy doors; the Atlas solution for suspended furniture; the Mesuco 131X Titanium Hinge Range and the Smart Steel Clock Cam as an economical alternative to the Zamak produced product, but with the same features. Too, the Sliding door Systems, Junior CO and FoldN for cabinets were also on show: The FoldN, Folding Door System, has an improved profile and upper cart for a smoother feel. The Junior CO allows you to convert any cupboard into a coplanar by adding components to the already successful Junior 6 sliding door product.
*For further information: www.indaux.com