Neolith and the MKW Surfaces' kitchen in London
---
Neolith was recently specified by top stone fabricator MKW Surfaces for a contemporary kitchen conversion in a Victorian terraced house in London (United Kingdom).
07.03.2019 This Neolith and MKW Surfaces project is the perfect example of restrained design, effectively demonstrating how less is often more.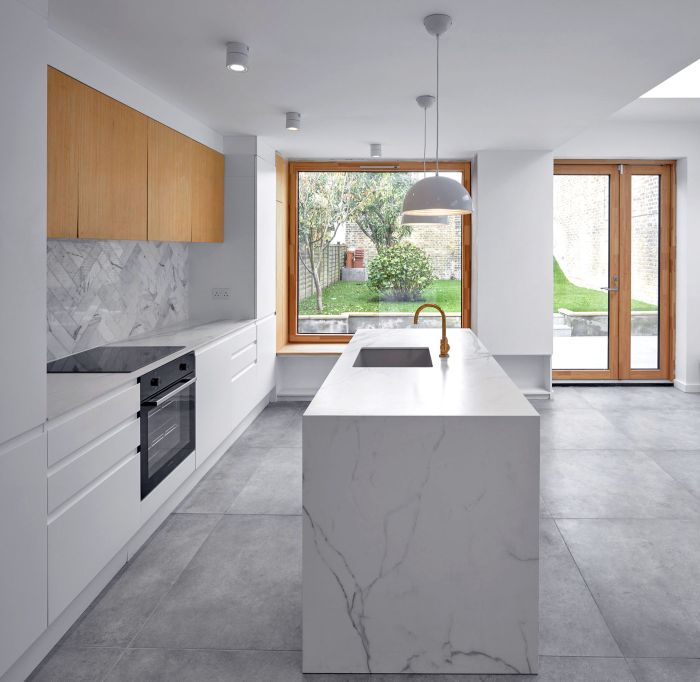 For the reform, the architect Xinyu Xie (Director at Yad Studio) has chosen Neolith Estatuario Silk for the kitchen island and worktop, explaining that it perfectly matched the requirement of the design brief. It makes the kitchen island jump out from the other spatial elements, but in a subtle, not overwhelming way.
Alan Brian Nussbaum, co-owner and co-director of MKW Surfaces, comments, Neolith comes with many advantages when compared to other stones, when it comes to installation it provides us with a lightweight surface, easy to install. Another advantage is the fact that it is a man made product with continuity and consistency in terms of designs.
* For further information: www.neolith.com