Neolith, at the Paris Design Week 2019
---
With the Eiffel Tower as a backdrop, Neolith was present during the Paris Design Week (5th -14th September), at the prestigious Maison & Objet 2019, and also outside fair, with a pop up space open to the public for two days, where there was a tour through the 10 years of the brand's life.
19.09.2019 For the occasion, Neolith exhibited a special selection of home inspiring applications, with excellent furnishing, style, and aesthetics, designed with the Sintered Stone's most recent combination of colors and finishes.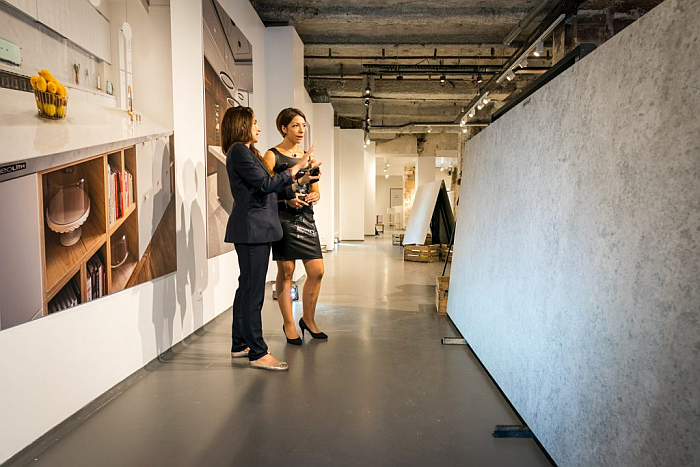 Upon entering the booth of Neolith at Maison & Objet, visitors was welcomed into versatile space that included kitchen, bathroom and living space installations withNeolith's full creative potential, whether for wall cladding, flooring, worktops, shower plates or sinks.

X Anniversary
Besides, the Neolith Pop-Up space during the Paris Design Week 2019, was a museum-like, outside fair exhibition, right in the heart of the Parisian design district.
Coinciding with Neolith's X Anniversary, the space was very special, as visitors could capture how Neolith has grown over the years through a time travel setting, dividing the space into 10 years of history. Every corner in the gallery narrated a story about the evolution of the firm during the last decade, through different achievements, from projects and colors, to textures or technologies.
Neolith's X Anniversary was also celebrated in an exclusive event aimed at the entire Parisian Design community.
*For further information: www.neolith.com/es