Neolith, present at SICAM Pordenone 2018
---
From the 16th to 19th of October, Neolith participated at SICAM, for the second year consecutively.
08.11.2018 After introducing eight proposals for the year of 2019, Neolith finally presented to the Italian and International public the four final colors which will be included in the 2019 Color Range. Influenced by a rich and varied range of materials from quartzites and metal to concrete, and  new finishes, this range use unique technologies in the industry.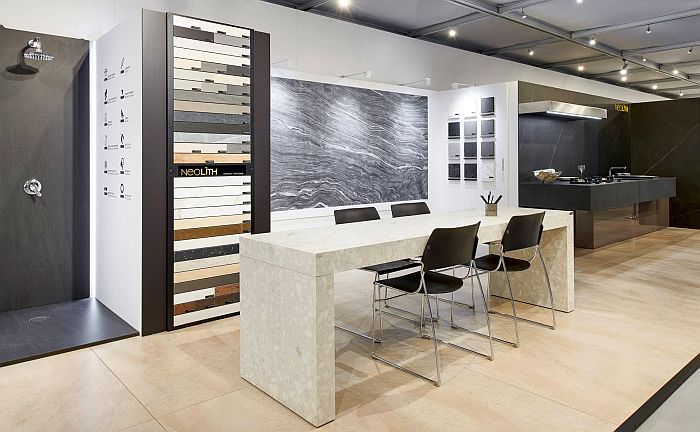 Apart from the new 2019 models, the company also dedicated different zones of its stand at SICAM, the International Exhibition of Components, Semifinished Products for the Furniture Industry, to demonstrate its various range of kitchen, bathroom, and furniture applications.
In other parts of the stand, more innovative 2018 additions were also shown, such as the Neolith Infinity System, which enables creating Invisible joints, as well as the Piattibelli shower plates innovation, which complements the Neolith Skin line.
* For further information: neolith.com