Neolith presented its latest proposals at Imm Cologne
---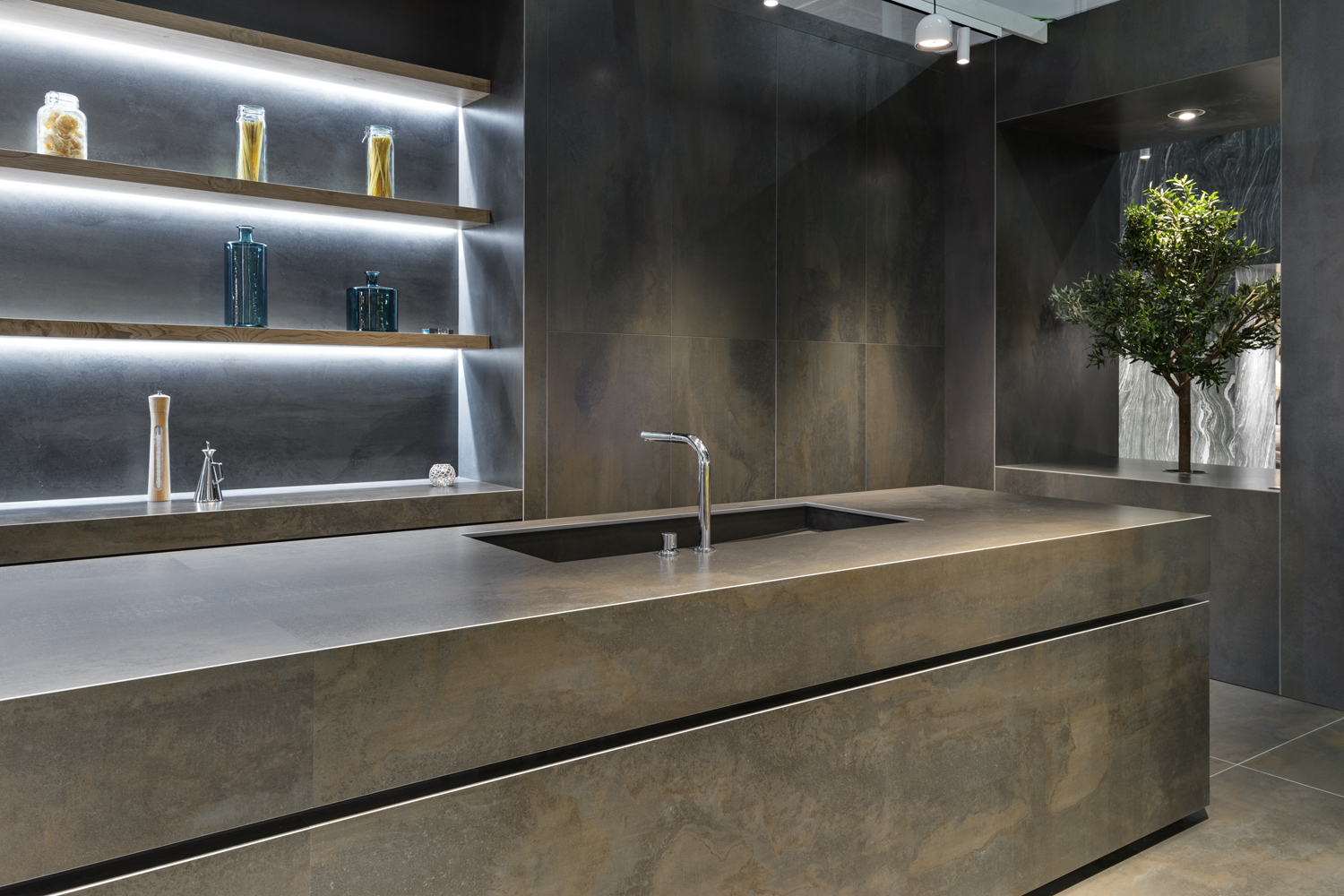 23.01.2020 From January 13 to 19, Neolith was present at the last edition of Imm Cologne. There, the firm presented its latest proposals in interior design, where the diversity of applications and decorative styles were the main protagonists.
In the 150 m2 stand stood out the kitchen space made entirely with the Sofia Cuprum model. Thus, this model proved to be an architectural skin capable of dressing any application in this event, from countertops to sinks, walls, floors and even furniture.
Meanwhile, the hypnotic Mar del Plata was chosen to add personality to the lining and floor of the living room environment. It was dressed in the furniture and lighting fixtures of B&B and Flos, which stood out for their attractive and contemporary aesthetics.
In addition, for the first time the Calacatta Luxe model, integrated into the wall covering of another of the stand's environments, was presented. Inspired by the world-famous Italian marble of Carrara, this model has a much more contrasted design to achieve a more dramatic effect.
Once again, Neolith at Imm Cologne revealed the unlimited possibilities of sintered stone, as well as the company's ability to replicate natural materials such as stone or metal, providing the perfect balance between aesthetics and functionality.
*For further information: www.neolith.com/es