20 septiembre, 2018
A special event at Marmomac 2018, called Neolith Nature, will feature Sintered Stone sculptures, showcooking and a dedicated networking space. The brand also presented its novelties at Maison&Objet in Paris.
20.09.2018 Neolith invites architects, designers and specifiers to discover its latest slabs, pore over art, socialise and see culinary masters in action at Neolith Nature, a special event during Marmomac 2018 (10:30-19:00, 26th-28th September, Crowne Plaza, Verona, Italy).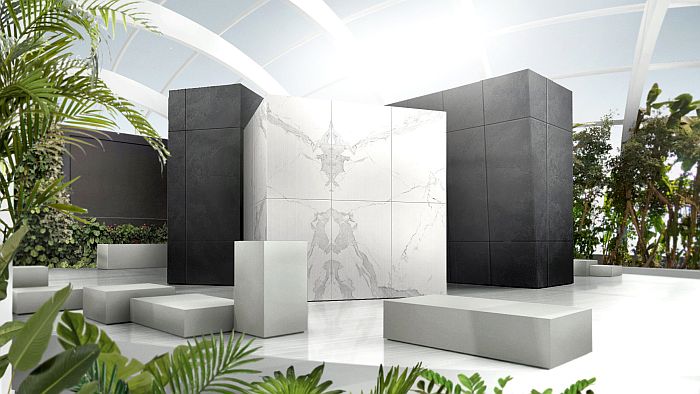 On arrival at Neolith Nature, visitors will be greeted by a series of Neolith sculptures, framed by a verdant perimeter adorned with lush flora. An adjacent area provides seating, encouraging onlookers to relax and contemplate the intricately crafted artistic interpretations of the material.
Beyond the viewing space, show cooking by renowned chef Italo Bassi will take place on a monolithic Sintered Stone stage. Nearby, varied levels of Neolith will provide the perfect setting for guests to mingle, network and share ideas with one another.

2019 New Proposals
Throughout the exhibition, visitors are welcomed to browse Neolith's 2019 proposals in site and provide feedback to help decide on the upcoming new releases. Eight cutting-edge colours will be on display, inspired by emerging design trends.
Technology is ever-evolving, offering more opportunities to Neolith's development team to realise complex patterns and a wide range of colours. The latest propositions are evidence of this, embracing the contrasting nascent themes in interior decoration.
Carlos Garcia, Product Designer at Neolith, comments: We're seeing an increasing demand for greater creative scope in both residential and commercial spaces. Neolith Digital Design technology allows us to explore diverse colours and textures, so our 2019 collection will offer designers more possibilities than ever before to realise their dreams spaces.
Simultaneously, Neolith Food & Roll, a mobile restaurant, bar and cooking school, will be launched during Marmomac on the 26th September 2018 in tandem with Neolith Nature. The pop-up restaurant, bar and mobile cooking school, that will roll the European roads during 2018 – 2019.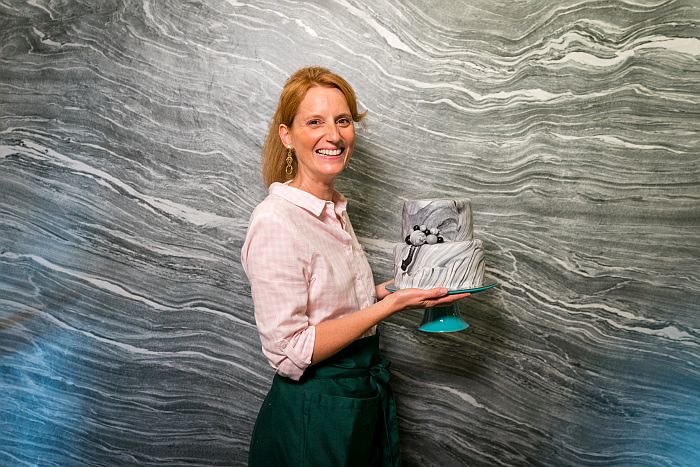 Neolith shines again in the City of Light
Once again, Neolith brought together Parisian Interior Designers and Architects during the Paris Design Week to exclusive showcase its 2019 New Proposals.
Neolith first participated in the latest edition of Maison&Objet, and later continued with its Fuori Salone last Tuesday in a special event celebrated with more than a hundred Interior Designers and Architects from the city.
The brand sparked the audience Parisien style, unveiling the proposals for 2019, with eigth new designs inspired by natural elements, based on the latest décor trends.
The French glamour came hand in hand with the live jazzy tunes, sweetening the evening with the famous pastry chef Anne-Sophie (winner of the Best Pastry Chef), where she surprised the audience with her amazing cake inspired by one of the newest models presented.
That event took place last week, attended by the Marketing and Sales team of the firm, together with the official distributor of Neolith in the city of Paris, Spadaccini.
* For further information: www.neolith.com
---