Scavolini opens its first two single-brand points of sale in Paris
---
06/02/2020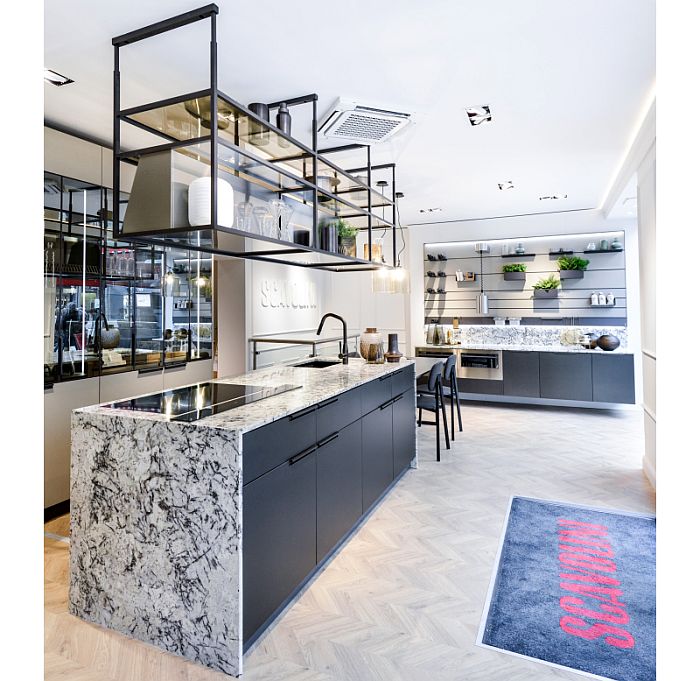 06.02.2020 Scavolini announces the opening of the two new Scavolini points of sale in the heart of Paris. They are the Scavolini Stores Paris XVII, dedicated to the brand's entire kitchens and bathrooms range. The stores has been inaugurated on January 30. Situated in the 17th Arrondissement near the Arc de Triomphe and Place des Ternes, they offer customised interior design consulting with solutions for the kitchen, bathroom, living room and dressing room, as well as interior décor items entirely designed and made by Scavolini.
Scavolini Store Niel is dedicated to the brand's kitchens, living room and walk-in wardrobe ranges. And Scavolini Store Mac Mahon plays host to Scavolini's extensive bathrooms offering. Following the establishment in 2018 of the French subsidiary Scavolini France, and as part of the brand's focused distribution policy, Scavolini Stores are a key strategic ploy. This expressing the company's deep-rooted belief that the quality of a buying experience is vital to convey brand value to consumers.
A fundamental chapter
Fabiana Scavolini, Scavolini's Chief Executive Officer, comments on these two major openings as follows. After careful assessment of the market, we believed it was important to invest in having a direct presence in France. The inaugurations of the Scavolini Stores Paris XVII therefore constitute a fundamental chapter in our brand's history. They are two very important showcases for our products, and also more generally for the dissemination of excellence Made in Italy. We selected two strategic venues, in the centre of Paris, ideal for becoming two Parisian points of reference in the kitchens and bathrooms industry, also thanks to the partnership with the Atthar family, who have been in the high-end kitchens industry for more than 25 years.
This achievement is a source of great pride for us, and it drives us to improve and move forward in our international growth process which has increasingly involved us on a world-wide scale. We currently have more than 1,200 points of sale across the globe, 300 of which are abroad; a non-stop process that we undertook more than 30 years ago with the opening of our first store in Greece, she concluded.
*For further information: www.scavolini.it