The European Committee for Furniture Safety Standardization meets at Indaux Facilities
---
At the Indaux facilities, representatives from the companies Ikea, Hettich, Blum and Fira attended, as well as members of the German (DIN) and Danish (DS) standards institutes.
25.04.2019 A total of eight members of the European Committee for Furniture Safety Standardization from six countries came to Getaria (Guipúzcoa, Spain), at Indaux facilities, to celebrate one of theirs half-yearly meetings, held in a different location each time. Indaux actively participated in the meeting, and carried out tests in its laboratory, so the Committee members could monitor the validity of the tests.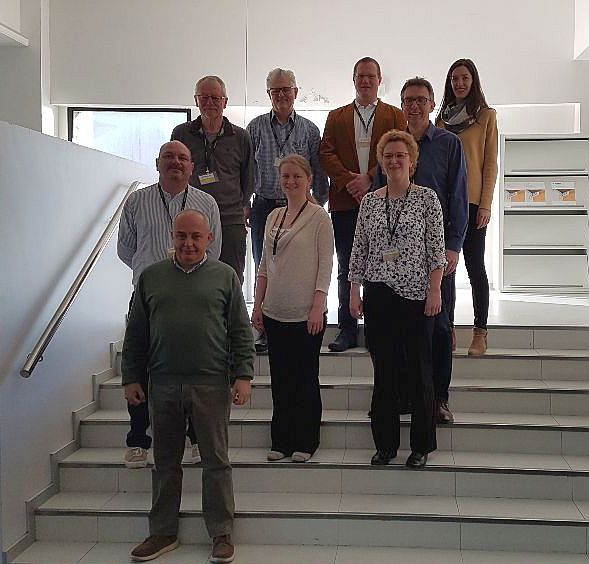 On this occasion, the working group made progress on the corrosion protection standard and the standard on connector fittings. As regards the standard on assembly fittings, the manufacturers proposed simplifying the tests and sending the agreed protocol to the Rosenhein University in Germany for its evaluation. As regards the corrosion standard, a standard was agreed by which all the manufacturers can indicate the degree of corrosion protection of each part in a uniform way in their catalogues. Also presented was the first draft of the standard project on star-based, single-axis chair legs.
The next committee meeting will be a plenary session which will take place in London on 22 May.
* For further information: www.indaux.com