15/05/2020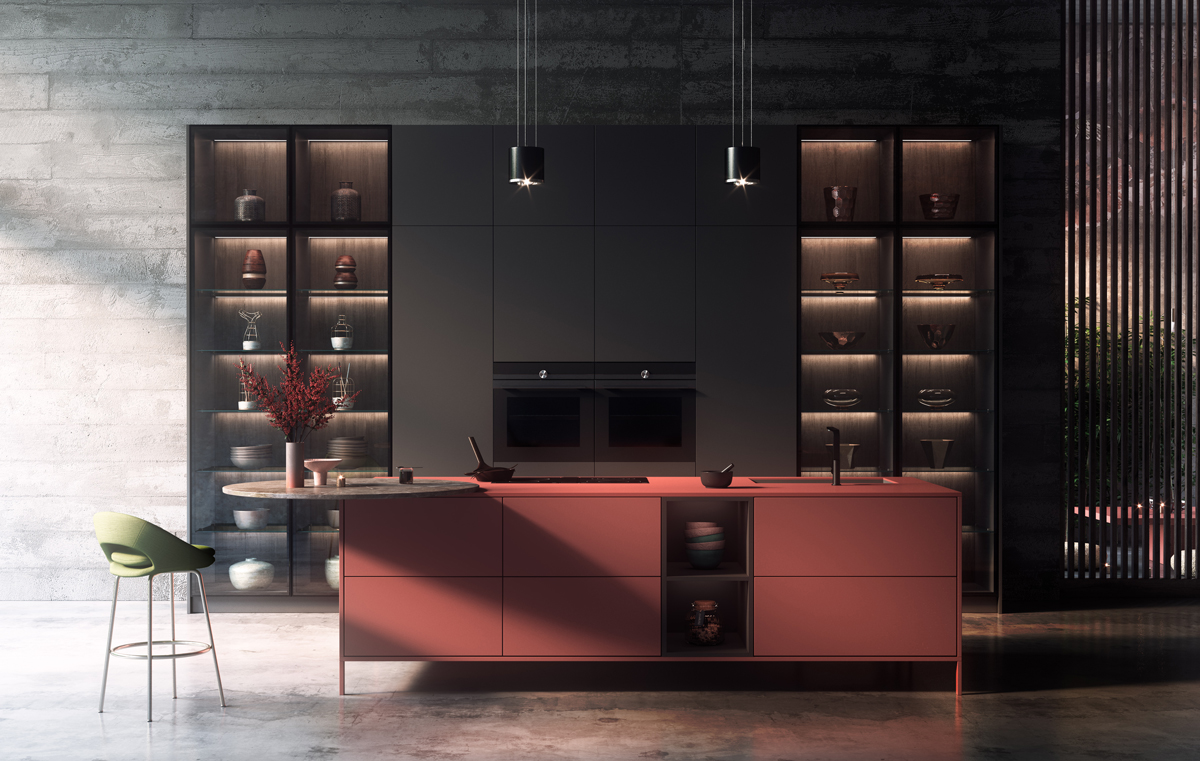 15.05.2020 The Transformad Tmatt surface, anti-fingerprint and self-regenerating, brings to life a Japanese-style kitchen with its new color collection. Minimalist kitchen cabinets, spacious and functional cabinets and Tmatt surface coated walls, in trendy colors that match perfectly.
The new Tmatt lacquer is the result of the search for an innovative product that goes far beyond the kitchen. Its silky matt touch gives it greater warmth and makes it an ideal surface also for other rooms in the house, such as the bathroom, the main room or the living room.
Oriental style kitchen
The oriental style is trending for its simplicity and modern minimalism. That is why, in this oriental style kitchen, sober, but elegant and unique colors have been chosen, such as the Tmatt Terracotta and the Tmat Lignite, and with touches of Tmat Legno Fumè. The essence of a Japanese kitchen is that it becomes a multipurpose space where you can cook, eat, relax and meet with family and friends, and this fabulous Japanese architecture kitchen with industrial style meets all the requirements.
The Tmatt Terracotta is the perfect choice to achieve warmth in a darker environment and recreate a more natural atmosphere. It has been the chosen shade to give life to the island, the central element of this kitchen, and to the fantastic tansu, an element halfway between a chest of drawers and a buffet. The influence of feng shui is evident throughout the room.
Other colors
Other notable new Tmatt shades are the Tmatt Lignite, a dark but soft shade; Tmatt Legno Fumè, which provides a harmonious, warm and serene atmosphere; Tmatt Arctic, pure white, and Tmatt Blu, a timeless and versatile dark blue
The new color range of the Tmatt collection manages to create spaces with different styles and architecture. Transformad's Tmatt surface is ideal in every conceivable setting and places no limits on creativity.
*For further information: www.transformad.com