Inalco, at Boutique Design New York
---
Inalco has taken part in Boutique Design New York (BDNY), the leading trade fair and conference for hospitality design professionals, held in November 11th and 12th on the Jacob K. Javits Center of New York.  
22.11.2018 Inalco presented at this trade fair its new 150x320cm large-format iTOPKer surfaces in 4, 6, 12 and 20mm thicknesses.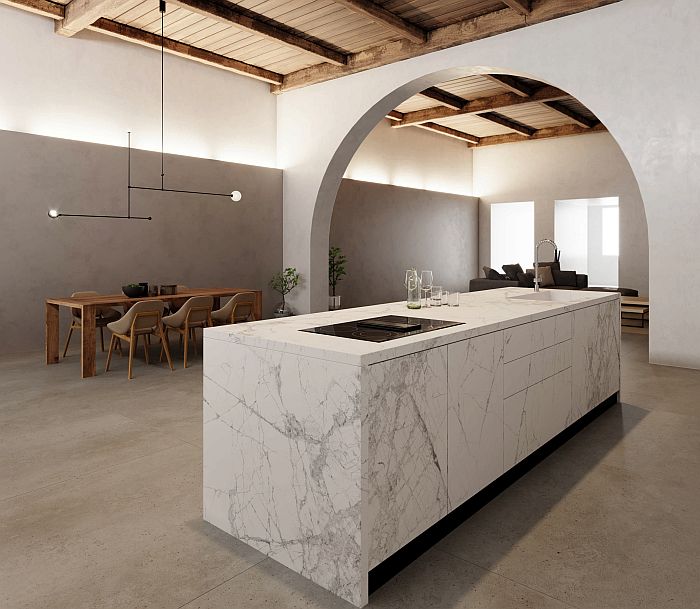 Inalco product range can be used as both floor and wall tiles, it can also help the user to create furniture as kitchens, wardrobes, doors, tables, shelves… All these possibilities combined to its technical and aestethic features make it the best ally in high value hotels, restaurants and spa projects, among others.
That was the ninth edition of Boutique Design New York (BDNY), with an attendance of more than 8.000 architecture and design professionals.
H2O iPlus Full Digital technology
Inalco's collections are manufactured using H2O iPlus Full Digital technology, that represents a whole new breakthrough for the ceramic tile industry since not only does it allow for the creation of collections with an outstanding definition and superb technical characteristics, but these collections are also more environmentally sustainable and eco-friendly.
*For further information: www.inalco.es/en