25/01/2021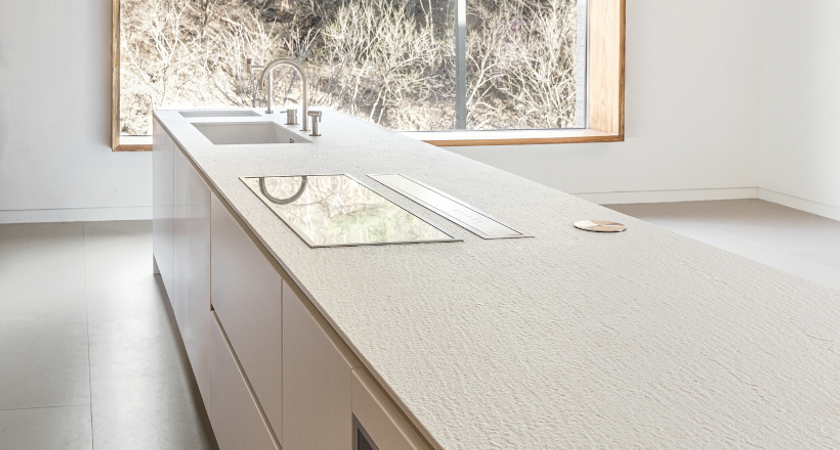 The aim of the Namoozen House Kitchen project in Seoul (Korea) was to create an ethereal look blending with natural materials.
The architect Oh Ki Hwan designed a functional space where the pervasive use of white, for the floor and the kitchen block, invokes profound connotations of balance and purity, typical of the Korean decorative tradition. This minimal environment readily accommodates experiments with materials, such as the wood panelling of the wall system, or the top of the central island and the recess in Lapitec sintered stone.
Absolute White in the project in Korea
The slabs used were Absolute White, in the 12mm thickness and the Dune finish, which creates a special play of light and shadow on the top through its irregular surface texture. The sink is also in Lapitec and is part of the Orion series (with two size choices and the option of customizing the edges and finishes), providing outstanding aesthetic and stylistic coherence.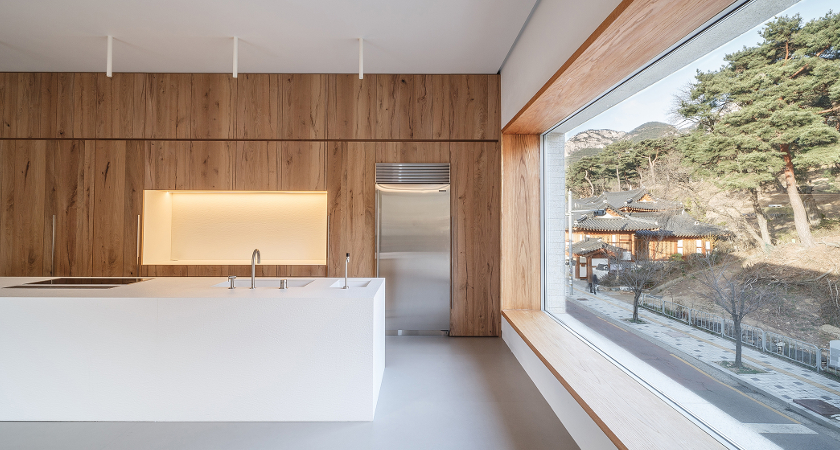 Fluid-repellent, anti-stain, hygienic and easy to clean
Lapitec is ideal for kitchen applications given that it is fluid-repellent, anti-stain, hygienic and easy to clean. 100% natural, without chemical additives and, above all, without surface pores, it is a hostile environment for germs, making it perfect for food preparation. The material is also resistant to thermal changes, permitting the installation of cooling systems under the top, to chill bottles for example, or heating systems, to keep meals warm.
More about Lapitec
Lapitec is made from a mixture of natural minerals which is first melted at 1,580°C, and then subjected to a patented vacuum vibro-compression technology. It is available in large slabs and combines the best qualities and benefits of ceramics, porcelain stoneware, quartz, marble and granite.
Lapitec is a "full body" material: the exterior and interior are identical, without enamel and digital printing on the surface. This feature allows Lapitec to be machined across its full thickness while ensuring consistent appearance and performance. It is also easy to work with and is used in architecture, interior design and product design.
Free of porosity, it is resistant to heat and frost, UV rays and scratches. It is non-absorbent and is resistant to dirt, mould and bacteria. Lapitec also stands the test of time and is not susceptible to atmospheric and domestic agents. Cleaning does not reveal any degeneration. The original appearance is maintained.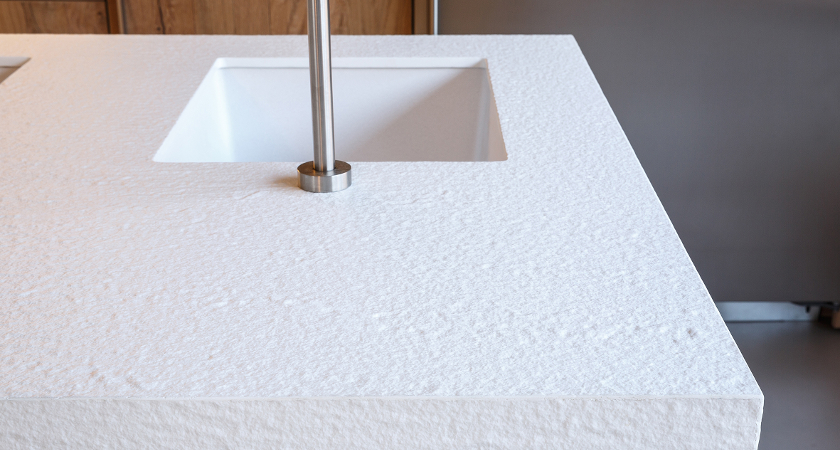 *For further information: www.lapitec.com
25.01.2021