Neolith opens the doors of its new urban boutique in Milano
---
Neolith opens the doors of its new urban boutique in Milano on April 10th, 2019, a perfect kick-off, coinciding with Salone del Mobile.Milano 2019.
10.04.2019 The new Neolith urban boutique in Milano privileged location in the center of the European city of design and fashion, right in the busy Santo Stefano Square near the Duomo, an exclusive setting where a brand's applications can be exhibited like nowhere else.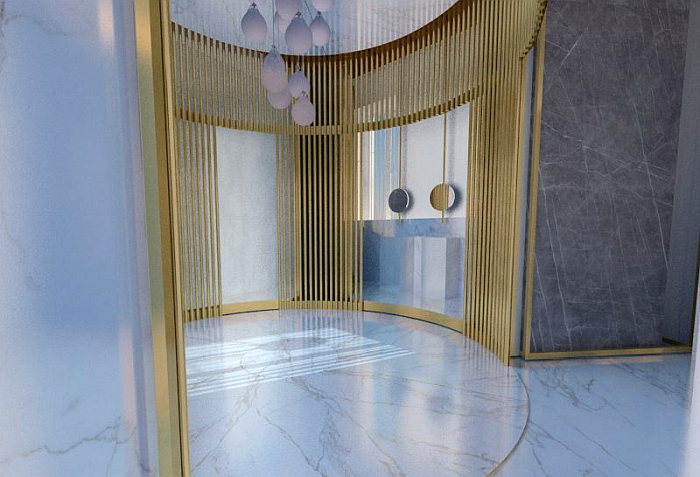 The project is part of the NUB (Neolith Urban Boutique) series, which are currently open in the hubs of London, Madrid, and soon to be in Dusseldorf and Amsterdam. All NUBS are aimed at creating an unprecedented exhibition space in central areas with a special focus on the user experience, decontextualizing the setting of a meeting place that encourages imagination.
Meet the Architect and Designer of Neolith Urban Boutique Milano
Héctor Ruiz Velázquez, born in Puerto Rico, is the founder and CEO of HRuiz Velazquez Architecture & Design Team.
He arrived on the European continent in 1992 with a solid American university education with a Master Degree of Architecture from the University of Virginia, USA, and with studio professorships from the Universities of Harvard, Columbia, Madrid Polytechnic Architectural School, and Academy of Andrea Palladio, Vicenza, Italy. He joined Alberto Campo Baeza Studio for the first year until he opened his own firm.
Neolith Urban Boutique Milano. Piazza Santo Stefano, 10, 20122 Milan, Italy. Monday- Friday 9:30 am – 06.30 pm.
* For further information: www.neolith.com