2 abril, 2020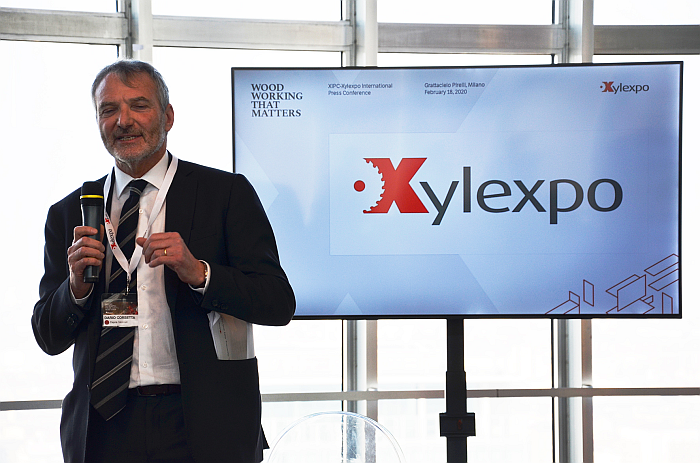 02.04.2020 The whole world is experiencing a very critical time. The emergency caused by the Covid-19 pandemic is forcing people, families, companies and organizations to change their habits. In a radical and often – unfortunately – dramatic way. Acimall, in the early days of the virus outbreak, accelerated the adoption of necessary safety measures. And immediately switched to smart working. In order to ensure business continuity to all member companies and partners.
Services are guaranteed
So, the association is up and running and all the services are guaranteed. Of course with the methods allowed by the regulations and restrictions that are adopted on a weekly basis in a situation that keeps changing.
Obviously, the postponement of Xylexpo, the biennial exhibition organized by the Confindustria member association, to the second half of the year has generated a huge volume of information requests. They has been processed by the organization smoothly
Acimall has also opened a direct channel between Confindustria – the association of entrepreneurs where it represents the woodworking technology industry – and its member companies. Reporting every communication and initiative.
Emergency information and tangible support
These are tough times and we have to take all the measures required to support our member companies, especially the small and medium ones, said Lorenzo Primultini, Acimall president. Since early May, we have been working, supported by Confindustria and Federmacchine, to sensitize government authorities to the actions required to support our industry and made-in-Italy products. Dedicated the available resources to increase the visibility of our system around the world, so as to accelerate recovery when this period of crisis will be finally over.
The www.acimall.com website presents all the information and sources that can help companies, reaffirming the strong commitment of Confindustria to searching possible solutions and drawing the attention of authorities. Not only to face the current sanitary emergency, but also to ensure the best conditions for recovery.
Acimall has also decided to give tangible support against the virus, inviting all member companies to support the hospital realized inside the Fieramilano City halls. Where our exhibition and our machines have been hosted so many times, a facility that will offer relief not only to Milan, but to all Italians, Primultini added.
---