Imm Cologne presents Interior Design Days Shanghai
---
Koelnmesse expands its overseas trade fairs: a host of premium brands from German-speaking countries will be showcased at IDD Shanghai. Three-day event will be on show in the centre of Shanghai from 22 to 24 November 2018.
08.11.2108 Imm Cologne is launching interior design days shanghai (IDD Shanghai) from 22 to 24 November 2018. China has been one of the fastest-growing markets in the world for years. Products by the German furniture industry are especially popular and in strong demand on the Chinese market. So it was only natural for the international interiors show Imm Cologne to strengthen its connections to the Chinese design scene, architects, project developers and retailers, and to establish a cooperation.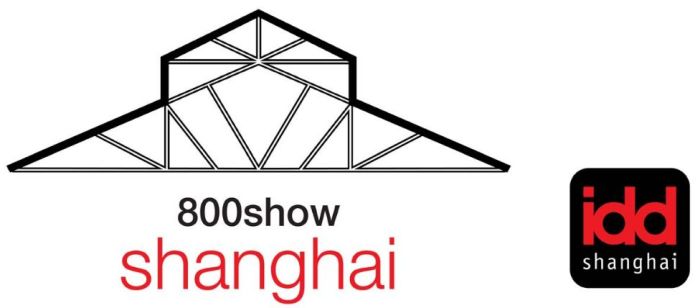 Design made in Germany / made in Switzerland
The most important growth markets for German furniture are currently the USA (+9.5%), Russia (+14%) and China (+25.9%).* Gerald Böse, President and Chief Executive Officer of Koelnmesse, says: No other market that the German furniture industry exports to is growing as rapidly as the Chinese market. With interior design days shanghai, we are harnessing the opportunity to present German furniture design on an exclusive platform to a very design-savvy target audience with strong purchasing power. We will use the expertise of our Shanghai-based cooperation partner, Focus Media Co., which has organised many excellent design events, including Interior Design in China, and numerous cooperations with key media representatives from the Chinese furniture design sector.
The German furniture industry is synonymous with product innovations, international design, high quality and outstanding customer service. All of these qualities are easily marketed. interior design days shanghai will therefore focus on presenting German, Austrian and Swiss furniture manufacturers from the premium and luxury segment to a design-savvy audience of designers, architects, project developers and discerning end consumers. The line-up of participating manufacturers includes names such as de Sede, Dedon, Draenert, e15, Gloster, Jab Anstoetz Interiors, Jan Kath, Kettnaker, Klafs, Rolf Benz, Schönbuch, Schramm / interlübke and Volume K.
On show at Idd Shanghai
The three days of IDD Shanghai will be hosted in the exclusive location 800 Show right in the heart of Shanghai. A trendy building complex formed of old factory halls, 800 Show is located close to the Shanghai Exhibition Centre. We have redefined the benchmark for interiors shows with Imm Cologne and are now transferring our expertise to other markets, says Dick Spierenburg, Creative Director of Imm Cologne. At Interior Design Days Shanghai, we can use our experience in designing attractive exhibition spaces at Imm Cologne and guarantee premium exhibitors a perfect showcase and the right infrastructure to ideally support the impact of the exhibited furniture and furnishings and their message. The stands consist of 25-square-metre showrooms with an open design constructed from light and elegant black metal structures. They will be complemented with a lounge and bar area.
Alongside the exhibition of premium furniture, Imm Cologne and its partner Focus Media Co., Ltd. will stage an exclusive event programme during idd shanghai. In addition to a VIP opening event, it will feature a design forum at which renowned designers from both China and Germany will speak, including Sebastian Herkner and Philipp Mainzer. The design forum will be hosted by Hu Zhao, Chairman of the Board of Focus Media Co., Ltd., and Xuesong Zhao, Managing Director of Focus Media Co., Ltd.
*For further information: www.idd-shanghai.com