06/05/2020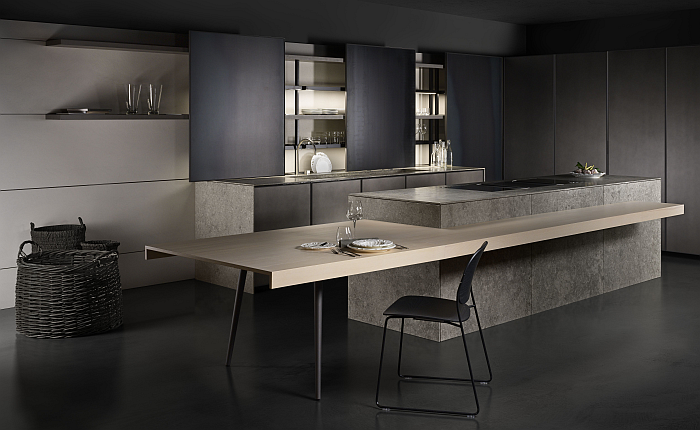 06.05.2020 This is the first door that changes with the times to suit personal taste. Customisation, interchangeability, creativity: these are the values that describe Variant, a project developed by Key Cucine in collaboration with architects at Benedini Associati and applied for the first time to the Nordica kitchen.
The idea stems from a desire to make a wish shared by many come true: the possibility of changing their kitchen over the years. To satisfy this desire for a new look, Key Cucine and Benedini Associati have designed a door with a replaceable panel fitted inside an aluminium profile. This inner panel can be changed without affecting the outer structure: the frame stays the same, only the picture changes.
And the subject of the picture can be chosen from the company's vast assortment: a huge selection of materials, colours and sensations. One possible option is the modernity of Fenix, matte lacquer and matte open-pore lacquer, the brilliance of glossy lacquer, the innovation of liquid metal, or the naturalness of wood and Ecomalta.
Variant symbolises a kitchen that evolves, changes, and continually innovates, comments Giuliano Sbabo. It is a living kitchen, one that moves forward in the same way that people do; it is actually a kitchen that expresses change, changing taste and aesthetic preferences.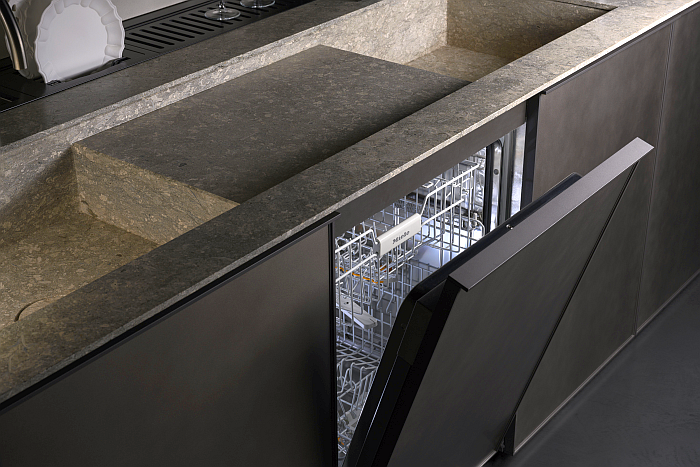 The Key Designer Kitchen Collections
Key Sbabo's Designer Kitchens represent the lifestyle of those who choose them. Each collection is designed for new ways of living and modelled with quasi-artisanal care for each person. They stand out because of their contemporaneity, their stylistic innovation and the worktops made of innovative materials. their modern open-space kitchens rise above the mass of industrial production: winners because of their creativity and audacity.
Founded in 1978, Sbabo Cucine is a Vicenza-based company, among the first to introduce the concept of fitted kitchens on the market. The stylistic concept that inspired the two brothers, Giuliano and Renzo Sbabo, was rooted on a minimalist design, sensitive to environmental issues, drawing inspiration from a variety of valuable materials – such as Gres porcelain, Corian and Lapitec – in a wide range of volumes and designs. Today, Sbabo Cucine pays quasi-artisanal attention to the realization of each individual project, true contemporary bespoke design that creates personalised architectures, tailored to the needs of those who choose them.
*For further information: www.keysbabo.com