Nonhyeon Showroom by NeoKitchen, with Inalco MDi
---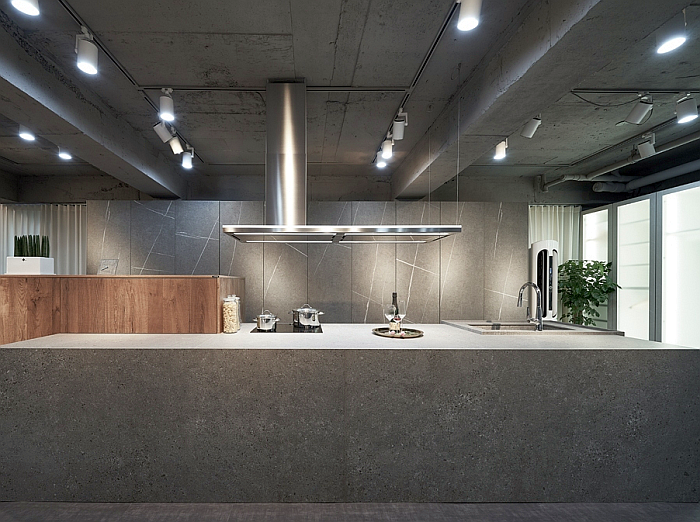 04.03.2020 NeoKitchen is a South Korean company specializing in the production of kitchen furniture using Inalco MDi surfaces. All the furniture in the company's showroom in Seoul, Nonhyeon Showroom, is equipped with frameless doors covered with MDi, specially developed to create sophisticated furniture. MDi by Inalco is free from scratches, stains and deformations, and is the perfect furniture finish with a high-quality design material, the company says.
The goal of the firm is to create modern kitchens where you can relax and get away from the complex everyday life. For this purpose, they declare that they prefer a design that excludes decoration and revives vertical and horizontal lines and flat surfaces: creative design and exceptional quality. Inalco MDi is the perfect material for our modern kitchens, they continue.
Beyond the kitchens, Neokitchen Nonhyeon Showroom also exhibits dining tables, cabinets, coffee tables or TV furniture. In this way, it has become a magnificent example of the possibilities that MDi offers to the world of furniture.
*For further information: www.inalco.es