3 febrero, 2021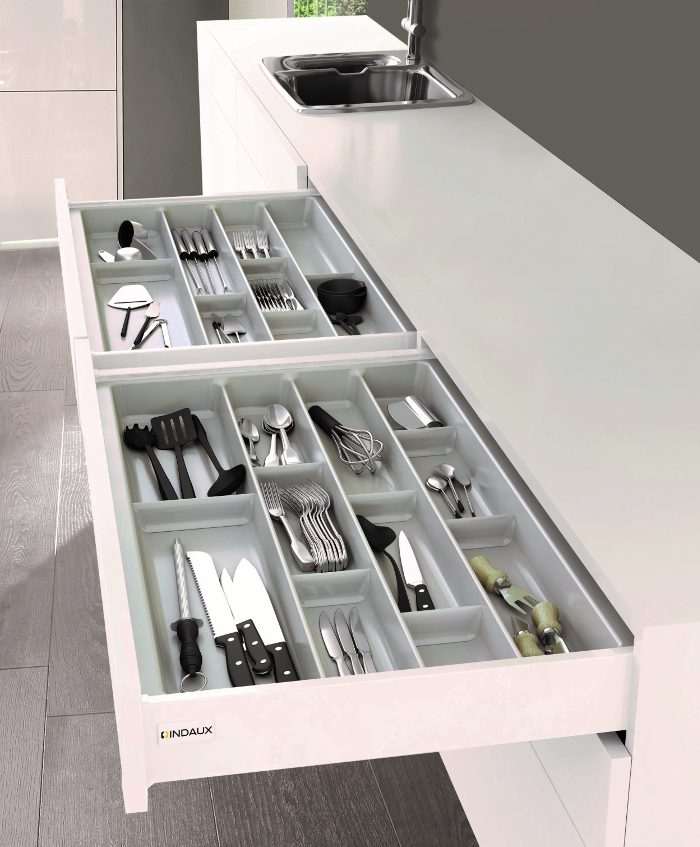 The company congratulates itself for the range of drawers Attractive, for loads up to 30 kilos, and for the Traser-6 hanger, a reference product for the suspension of modules.
Attractive, functionality and design
The Indaux's latest proposal for kitchen organization needs is the Attractive range of drawers. It combines the minimalist and refined design concept of the Ariane range with a new, more competitive 30 kg ball bearing slide. Attractive is a functional drawer, designed to make the most of the space.
In this way, Indaux provides the market with two lines of drawers with identical aesthetics:
Ariane
Ariane is the new Indaux double wall drawer. A new minimalist and polished esthetical drawer's concept composition system that will offer multiple choices at your home organisation. Perfect running quality synchronised high precision full extension runners, specially developed for Ariane. These runners will bring high smoothness in the movement, reinforced incorporating the INDAmatic for a progressive and silent closure. The INDAmatic soft close system is now more progressive than ever, thanks to the constant investigation, with minimal opening force.
Basic in all kitchen organisations, Ariane drawer has been designed to handle 50Kg loads. And it can be composed bay low drawer with lateral tubes, medium drawer with lateral tubes and double side. All drawers will always close smoothly, even totally loaded thanks to the INDAmatic soft close.
Attractive
With a capacity of up to 30 kilos. Both lines offer great versatility, with a wide range of finishes and combinations. Both the Attractive and the Ariane ranges have three side heights. All drawers are equipped with INDAmatic progressive soft closing, which ensures a smooth slide when opening and closing.
Traser-6, a reference for module suspension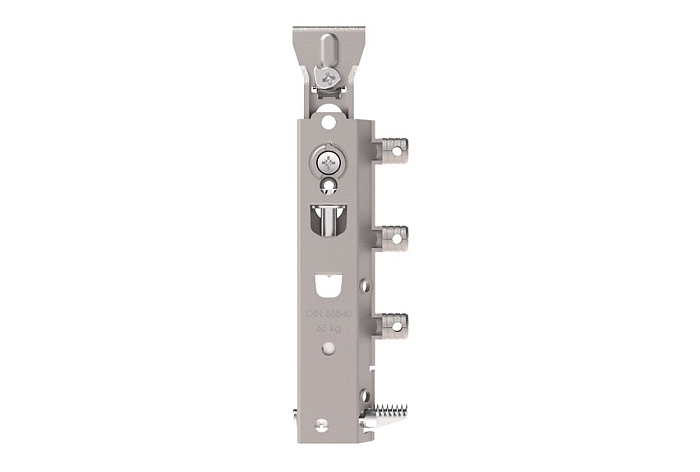 Indaux highlights its mythical Traser-6 hanger, a solution that remains a reference product for the suspension of modules both in the kitchen and in the bathroom since it was launch in the mid-90s.
We have continually updated and advanced both technology and design over the years, with additions to the family, improved operating characteristics, tool-free mounting, and increased load capacity. The latest evolution provides the optimal concealed hanger solution according to the new furniture safety regulations EN-14749.
*For further information: https://www.indaux.com/en/home.html
*You can also read: Indaux, Authorized Economic Operator (AEO)
03.02.2021
---