Indaux, at the Kitchen & Bath China 2019 trade fair
---
One year on, Indaux attended one of the most important trade fairs of the sector in Asia, which was received by more than 100,000 visitors: Kitchen & Bath China 2019 (Shanghai, 27-30 May).
11.07.2019 The stand of the distributor of Indaux, Forome, had a modern design and exhibited the Delta lifters, the Atlas system for suspended kitchens and bathrooms, the Traser 6 and Scarpi 4 hangers and the Impulse buttons.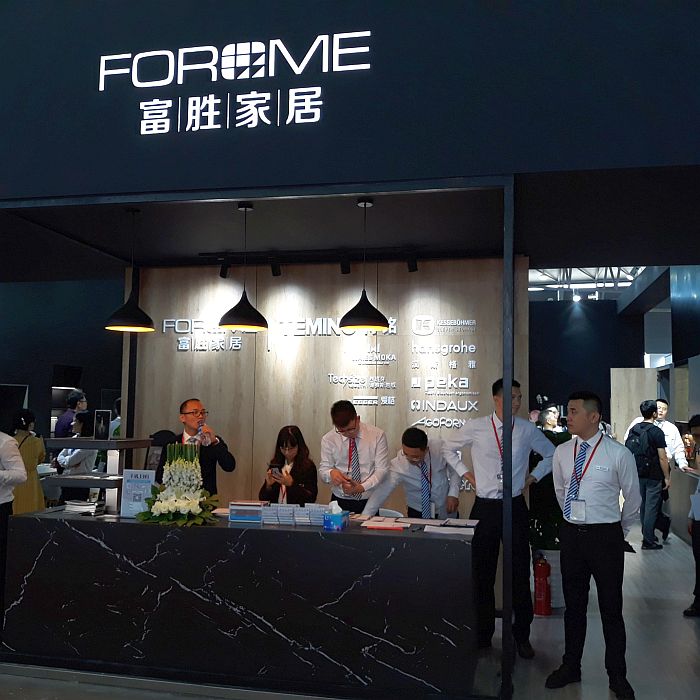 On behalf of Forome, the Indaux stand at Kitchen & Bath 2019  was attended by its sales personnel, as well as by its General Manager Han Lei and by the Deputy Gen Manager Dennis Zheng. On behalf of Indaux, Forome was joined by Iñigo Sagarna, Area Sales Manager, and Vicky Lee, Indaux's Chief Representative Officer in China.
* For further information: www.indaux.com