23 enero, 2020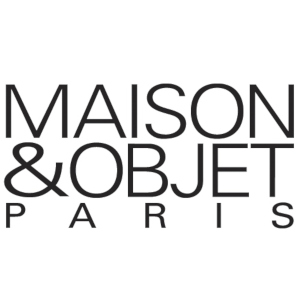 23.01.2020 The biannual Maison & Objet is one of the world's foremost events for professionals of the lifestyle, interior design and design industries. Every edition brings together some 3,000 exhibitors and approximately 85,000 unique visitors – of which 45% hail from outside France. The Maison & Objet Paris 2020 January edition, which was held from the 17th to the 21st, marked its 25th anniversary. And, as usual, served architects, interior designers and planners with a tempting platter of home-interiors trends, products and solutions.
Presenting a diverse mix of emerging and established French and international brands, the fair's strategic organisation ensures the chance to discover the latest designs and home décor ideas across two main sectors. Maison and its wide range of interior decoration, organised into different worlds. Objet, the show's concept store dedicated to decoration, ideal for retailers.
High-end home décor, design, decoration objects, accessories, textiles, fragrances, the world of children, tableware… A 360o product offering in different styles that coexists in a multifaceted way, reflecting the varied expectations of the global market.
Spanish brands at Maison & Objet Paris 2020
This year, Spain contributed to this rich lifestyle platform showcasing a whole host of customizable ideas and inspiring products from 65 brands exhibiting at both the Maison & Objet  hubs. Most of them concentrated in the Today and Forever sectors with a significant participation in the Signature spaces, which gather the premium offer from international leading names of the interior design industry.
In these sectors, Furniture from Spain was represented by 10 brands which include some of the most recognized firms in the contemporary and luxury home décor. These was Colección Alexandra, Nomon, Vical, Thai Natura, Guadarte, Vondom, Treku, iSiMAR, Vergés and Hobby Flower.
Spain's brands join the event focused on the contract business. They offered an impressive offer that spans from the luxurious home décor to the most stylish proposals for contemporary indoor and outdoor spaces. Furthermore, they presented their exceptional know-how and bespoke solutions specifically targeted to interior designers, architects, specifiers and hospitality professionals.
With a market share of 28% over the total. France is by far Spain's largest export market. This percentage is equal to the shares of Portugal, Germany and United States altogether. In the period January-September 2019, Spain exports to France were worth 481 million euros, registering an increase of +10.4% over last year's result for the same period.
*For further information: www.muebledeespana.com
---