17/06/2020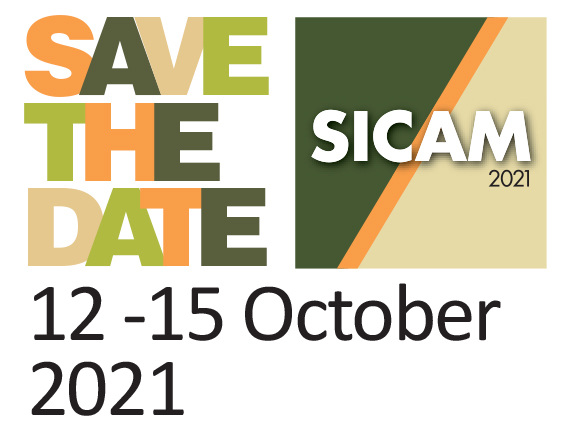 17.06.2020 SICAM 2020, The 12th edition of the International Exhibition of Components, Accessories and Semi-finished Products for the Furniture Industry is therefore postponed to October 2021, from Tuesday 12th to Friday 15th, in the usual venue of the Pordenone Fair. The decision was taken by the SICAM organisers in light of the continuing deadlock of global trade. So, borders starting to reopen but with heavy limitations. And scaled-down international flights and with operating plans for the coming months still uncertain and awaiting definition.
According to a note published on the website of the trade fair, The Covid-19 emergency at global level has outlined an economic and social situation that has led to obvious restrictions and uncertainties. In this context SICAM has chosen to postpone the event until October 2021. The one-year shift was decided to keep the annual trade fair calendar unchanged and to provide the best possible service to the sector.
Unfortunately, during these months there has been a complete absence at all legislative levels in the exhibition field in drawing up clear rules and protocols. Which in an already very complex moment makes it impossible to organize a profitable event for exhibitors and visitors, the writing ends.
SICAM 2019
The 11th edition of SICAM, significantly strengthed the numbers and value reached. Once more for that edition, over 8,000 enterprises visited the trade fair. And over 600 companies exhibited their technology and design products at the highest global level throughout the ten halls with16,500 square metres of stands.
The international rate of the event was extremely high yet again. 27% of companies exhibiting at the trade fair came from 32 foreign countries. And 69% of visitors were Italian and 31% arrived from abroad from 109 countries. Germany and China were the best represented among the visitors. Two markets that are, in different ways, global leaders in furniture manufacturing for the different market brackets.
The current economic situation and the serious problems that have been generated by the pandemic across the globe have convinced us to postpone the twelfth edition of SICAM to next year. We have taken this decision after much careful consideration, the organiser of the event Carlo Giobbi explains, thinking about the industry's businesses, already heavily punished by the current situation and seeking to recover for the 2021 season which we hope will mark the revival of the industry.
We hope to see all operators in Pordenone in October 2021 to give them the opportunity to present their products to the market to the best of their abilities. The twelfth edition of SICAM will be huge, international and full of ideas and projects, just like previous editions, in classic SICAM style and with the strong business relations that make it the most important development opportunity of the season for the industry's businesses.
*For further information: exposicam.it