09/05/2019
Sadecc, the trade fair for equipped kitchens and home furnishings, which was held for the first time in Paris, has closed its doors on a positive note.
09.05.2019 More than 10,000 trade visitors gathered in Paris Porte de Versailles discover the latest innovations in the kitchen and home improvement markets exhibited by the 120 brands and companies at this year's Sadecc.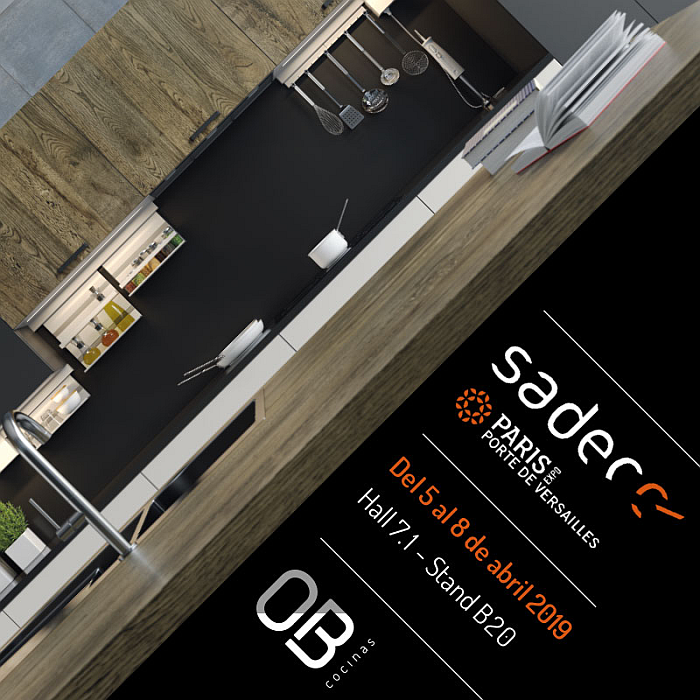 A new dynamic
Committed to a new dynamic, Sadecc 2019 moved to the Parc des Expo de la Porte de Versailles in Paris for four days during which it attracted 10,054 unique visitors, a sharp increase compared to 2017, and close to the record set in 2013, of 10,474 visitors.
All regions were represented with an increasing participation from Ile de France (20% of visitors), Brittany and a remarkable presence of the French overseas departments and territories.
Gilles Verriès, Director of Sadecc, explains: In addition to the increasing volume of visitors, we are especially satisfied to note the quality of their profiles, who have come to seek solutions, contacts and opportunities. Sadecc has established itself as a show that initiates meetings and generates business.
Partner of the sector
120 exhibitors attended this 7th edition of Sadecc, which was resolutely focused on innovation and information.
To support the sector, in addition to the innovations and innovations presented on the stands, Sadecc highlighted the main market trends and responses to the needs of the field through the Revolution Retail conference organized by the SNEC and workshops led by professionals: DesignerSeller, Le Bon Cuisiniste, PYR, TMP Conseils, Afpia Solfi2A….
Interest was high with no less than 750 listeners on the conferences and workshops offered by the fair. Themes were identified during the event: the impact of digital technology, tomorrow's stores, themes related to sales and communication…
A showcase of new products
As an incubator of innovation, Sadecc 2019 highlighted the reflection of an innovative, rich and exhaustive offer in terms of materials, kitchen furniture, household appliances, services…
More than a hundred new products were unveiled, in parallel with the Trophy Winners. Thus, the show allowed everyone to find answers, technological or strategic, adapted to their problems.
The next meeting is scheduled for the April 2021 edition
*For further information: www.sadecc.com