Tekform Slimline Drawer, the 2nd generation of Titus' Tekform drawer systems
---
The 2nd generation of Tekform drawer Systems, Tekform Slimline Drawer, by Titus, maximise the use of space and minimise the costs of replacement, with thin side panels delivers, and is a simple solution for efficient utilisation of drawer space.
23.05.2019 Tekform Slimline Drawer, by Titus, has sleek look with narrow sides, interchangeable with 1st generation of double wall drawers and ConfidentClose with Titus damper.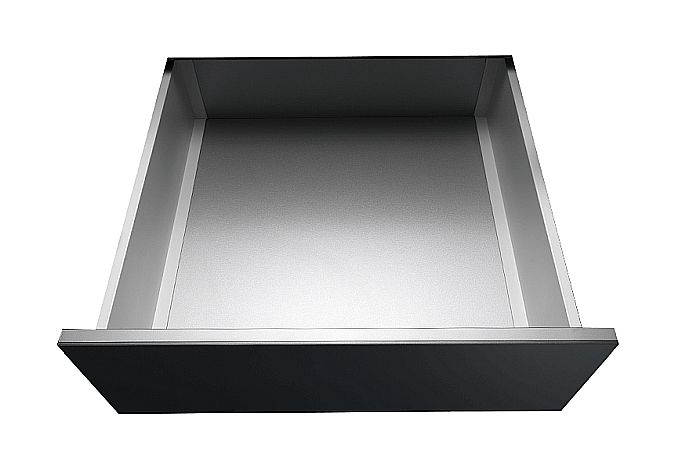 The new generation double wall drawers with thin side panels combine elegante appearance with the best possible use of drawer space. It uses the same runner system as the 1st generation of double wall kitchen drawers, delivering drawer interchangeability and flexible use.
This drawer is simple to mount and has an integrated soft close mechanism with Titus damper that provdes consistent lifelong performance. It is the perfect solution for high-end kitchen and bathroom furniture. Its 14mm sides make it sleeker and more spacious.
Here you can see the video of this drawer.
*For further informatiom: www.titusplus.com